We love meeting people wherever they are at in life and telling them about Jesus.
Join us for either (or both!) of our services on Sunday mornings at Twelve17 Coffee Roasters (1217 S. Mission St.) across from Arby's on the corner of Mission & Preston St. We're just a short walk from CMU's campus.
Prayer Service – 7:30am
Worship Service – 10am
Children's Ministry is also provided for infants through 6th grade during the 10am service. New kids and families are always welcome!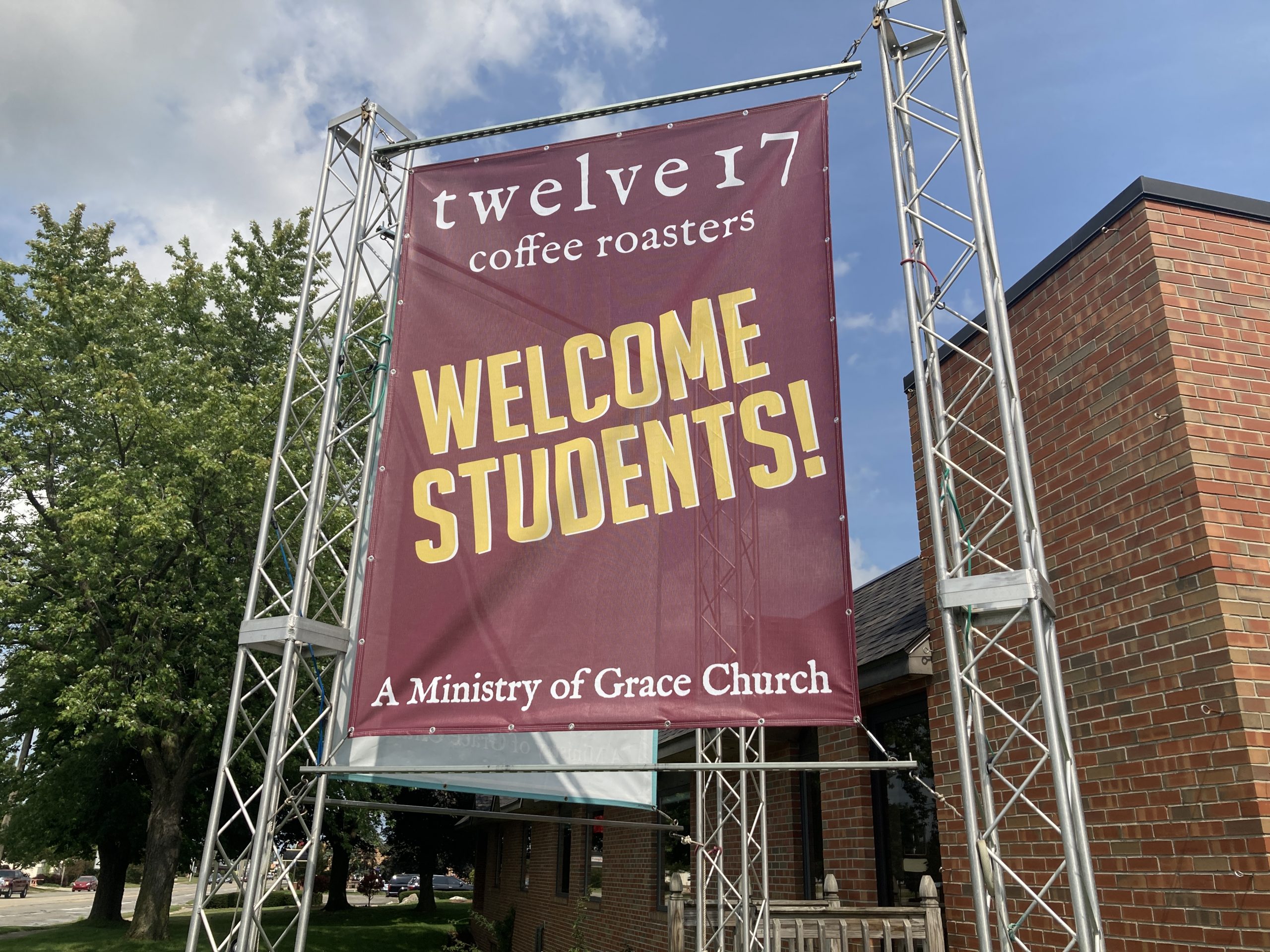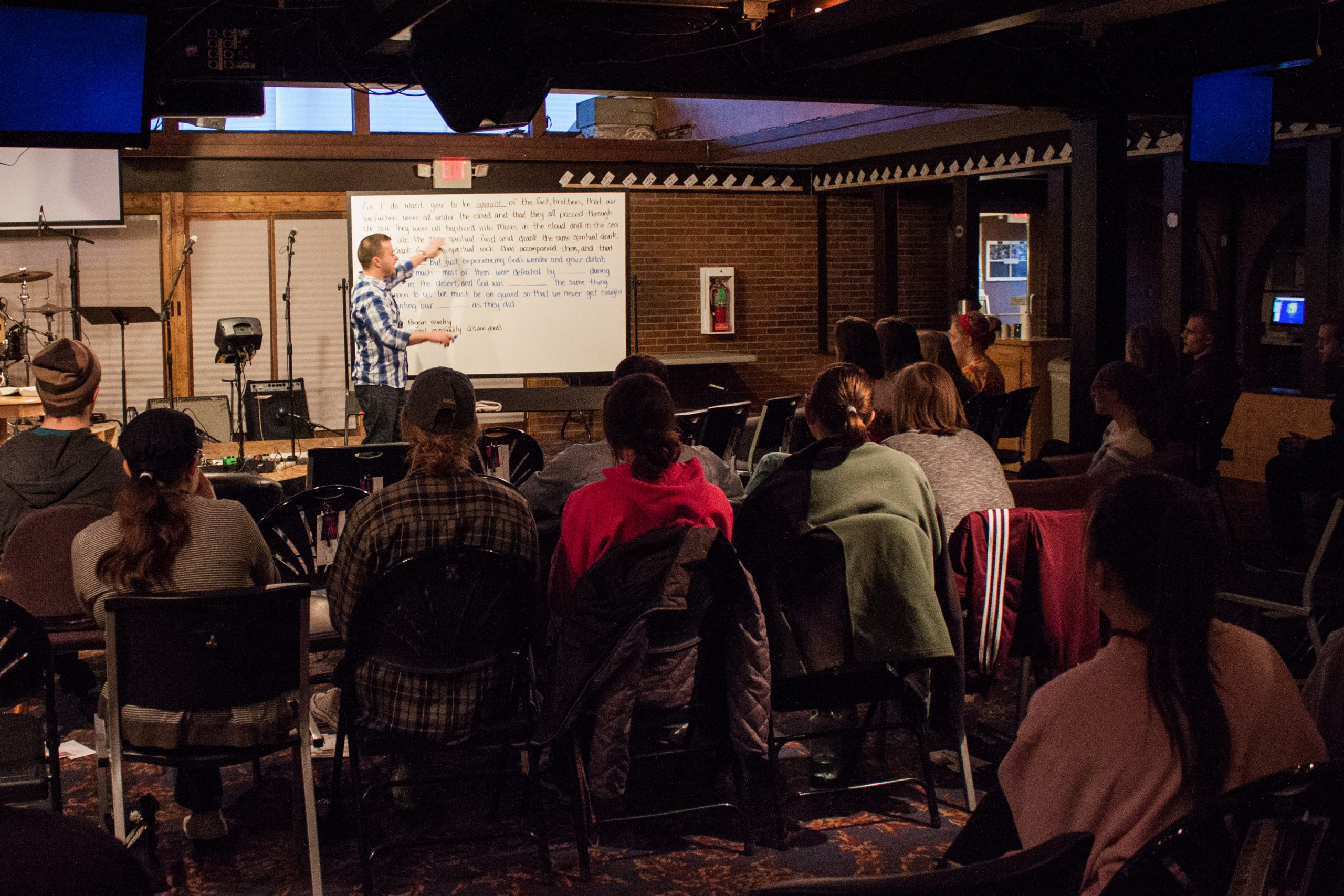 If you want to get to know the heart of Grace Church, attend any of our daily prayer gatherings lead by a different leader/teacher each day. Join us every morning for a short Scripture-based teaching followed by an extended time of prayer.
Weekdays | 6:30-7:15am
Weekends | 7:30-8:15am
Our Children's Ministry teams create an environment where kids can learn about God in ways that are appropriate to their specific developmental needs.
While in Children's Ministry, your kids will enjoy a creative and interactive program with their peers that's centered on the Bible. While teaching is the main focus, each service includes worship, small groups, activities and games. We are passionate about helping kids discover what it means to walk with God, live out their faith, and begin using their gifts to serve others.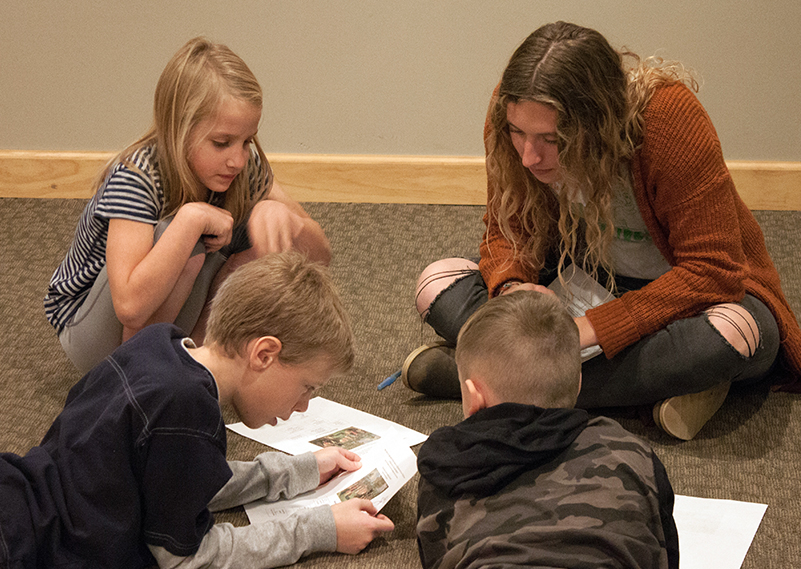 What do I need to know for my child's first visit to Children's Ministry? Is my child going to be the only one there?
Find the answers to these questions and more on our FAQ page.
Still have questions? Email our Children's Ministry Director, Ryan Giegling.
The safety of the children entrusted to our care is of the utmost importance. Our spaces were intentionally designed to maximize visibility. Our team follows an in-depth set of guiding principles to ensure that children are safe and secure as we teach them about our amazing God.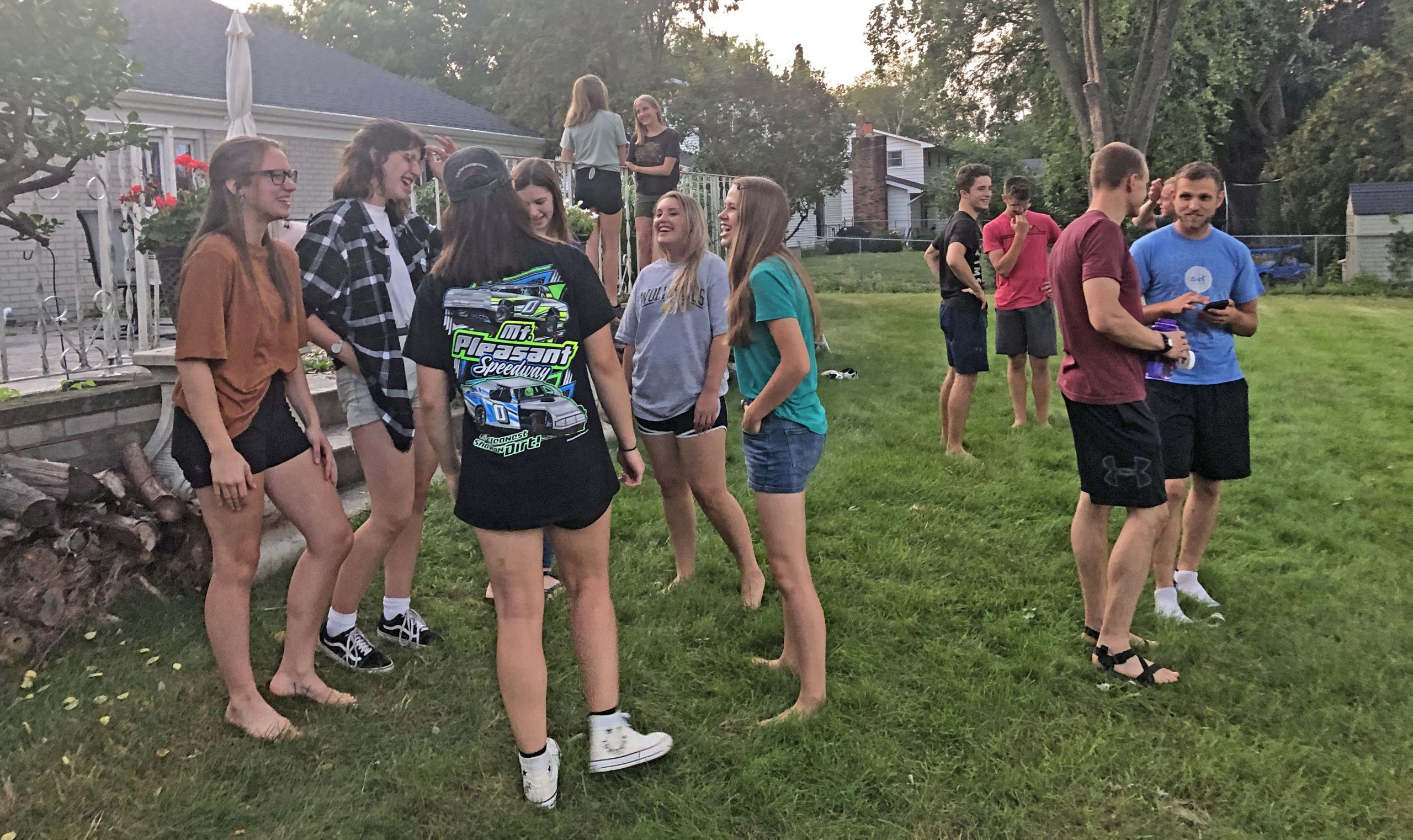 Young Church is designed to give high schoolers, college students and young professionals a place to grow spiritually AND do the ministry of Jesus together.
I've been absolutely blown away by the passion and depth of the pastors and children's ministry teachers. I really feel like my kids are learning too, and the staff working with them genuinely love children and love God.
I found Grace Church my freshman year at CMU, and though it was very different from the church I grew up in, the genuineness of the people to follow God and know his Word intrigued me. I've committed to following God and knowing his Word with them.
Megan C., Kidz Church Volunteer
I love how Grace starts every day with prayer.
Sami S., Outdoor Recreation Major at CMU
Grace Church
Our Coffee Ministry is housed at our Mission location and our Children's Ministry meets here for our 10am Sunday service.