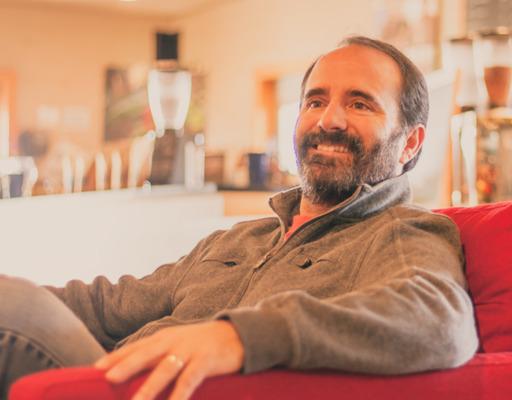 Barry Flanders
Senior Pastor, Myanmar Mission,
Cripplegate Teacher

MDiv Baptist Bible Seminary, PA
B.P.S. – S.U.N.Y. College of Technology
A.A.S. Onondaga Community College
Email Barry
989.775.7101 ext. 109
Barry and a team planted what has become Grace Church almost 20 years ago. He and his wife Suzanne are originally from Syracuse, New York.  He has committed his life to doing whatever he, his family, and Grace Church can do to make disciples of Jesus while fulfilling Jesus' Great Commission.
Barry enjoys reading Scripture, prayer and studying the culture (including sports, politics, history) and its ramifications upon the life of the Christ-follower, the church. He enjoys working out and learning whatever he can about living a healthy lifestyle.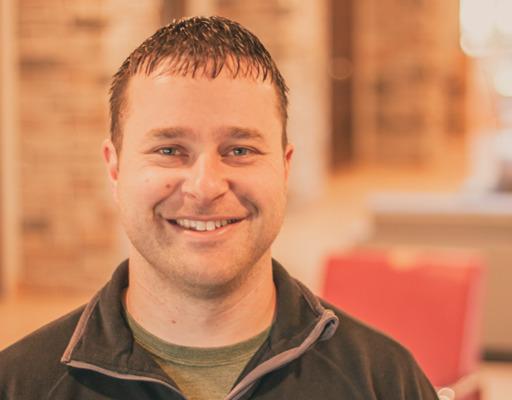 Jason Tubbs
Associate Pastor, Communications Director, Facilities, Production, Elder, Cripplegate Teacher
President – Campus Religious Leaders Association at Central Michigan University
A proud graduate of Mount Pleasant High School
Email Jason
989.775.7101 ext. 101
Jason first starting attending Grace Church as a senior at Mt. Pleasant high school. He met his wife Ashley while serving at Grace and together have been married for sixteen years.
Jason started serving with our Construction Ministry in 2001 and participated in a summer internship the following summer. He oversees our construction and production ministries, helps manage church finances, coordinates apprenticeships and is a part of our team of Elders. He also teaches at Cripplegate Prayer meetings.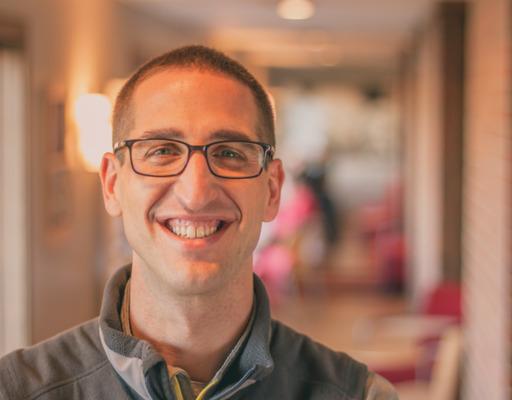 Ryan Giegling
Associate Pastor, Children's Ministry Director, Elder, Cripplegate Teacher
B.S. Education, Central Michigan University
2nd Grade Teacher, Ganiard Elementary

Ryan has been attending Grace Church since 2000. He and his wife Betsy have been married 12 years.
Ryan started serving in our Children's Ministry shortly after he started coming to Grace Church and he oversees our Children's Ministry still today. Ryan is also a part of our team of Elders. He teaches at the Cripplegate Prayer meetings and assists with many others aspects of ministry at Grace.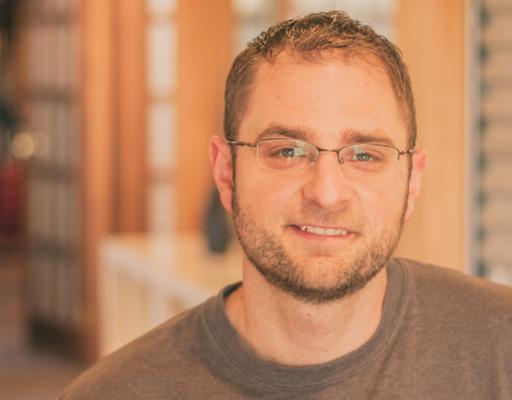 Phil Coffman

Associate Pastor – Worship & Media,
Elder, Twelve17 Coffee Roasters,
Cripplegate Teacher

Another proud Graduate of Mt. Pleasant High School
Manager of Creative Media, Center for Excellence in Teaching and Learning, CMU

Phil served on staff at Grace Church for 10 years, and has been at CMU full-time for 6 years. He's married to Melissa, his beautiful wife of 15 years.
Phil has been playing guitar for 21 years and writing songs for most of that time as well. He's also observed the coffee production process first-hand from farm to cup as a part of the leadership team of Twelve17 Coffee Roasters.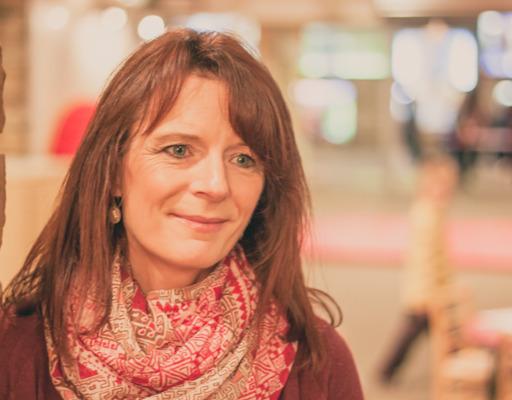 Suzanne Flanders
Women's Ministry Leader, Myanmar Mission,
Lil' Church

Bible Degree, Baptist Bible College, PA
Registered Nurse
Suzanne has been serving at Grace since its beginnings. She is Pastor Barry's wife of whom she has been married to for 28 years. In addition to leading, loving, and serving the women of Grace, she currently serves on an amazing team in Lil' Church. Leading women to the feet of Christ through coordinating women's prayer meetings, Bible studies, and retreats is the major focus of her ministry.
Suzanne also loves reading, studying the Bible, and running.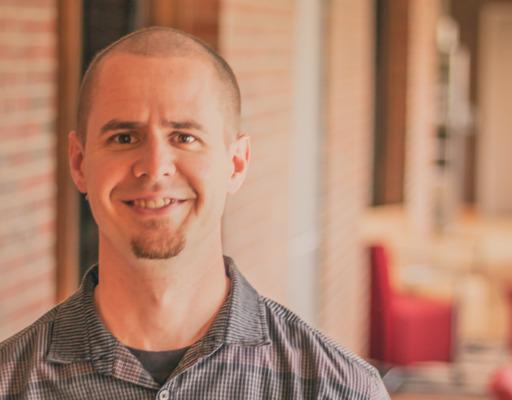 Dan Koefoed

Director – Upper Children's Ministry,
Cripplegate Teacher
B.F.A. Theatre Design & Technology, CMU
Concert Hall Manager & Building Coordinator,
CMU's School of Music

As the son of Scott Koefoed, one of the founding pastors, Dan Koefoed has been part of Grace Church since the very beginning. He started by serving on the Production Team which led him into his current vocation. Currently, Dan serves in Children's Ministry .
Dan and his wife Bethany have 3 boys who love to wrestle and a sweet little girl. He is passionate about seeing people come to know Christ and realize their full potential as children of God through the local church.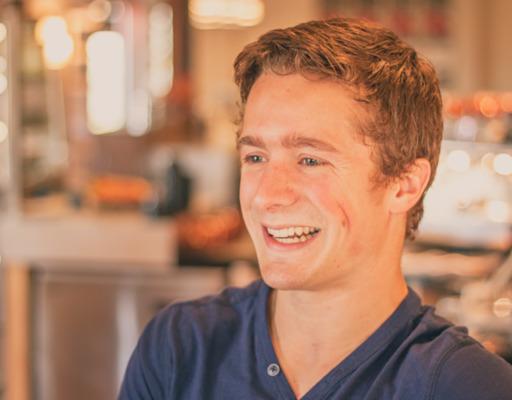 John Flanders
Twelve17 Coffee Roasters Manager, Cripplegate Teacher

Employed at Red Lobster

Email John
989.775.7101 ext. 106

John has served in many ministry roles since the church was started, including Cleaning, Video, Production, Music, Construction and most everything in between. Since its beginnings in 2012, John has helped lead our Twelve17 Coffee Roasters ministry. He also teaches at the Friday morning Cripplegate prayer meetings and leads the children's physical education and Bible teaching segments at Moms-in-Ministry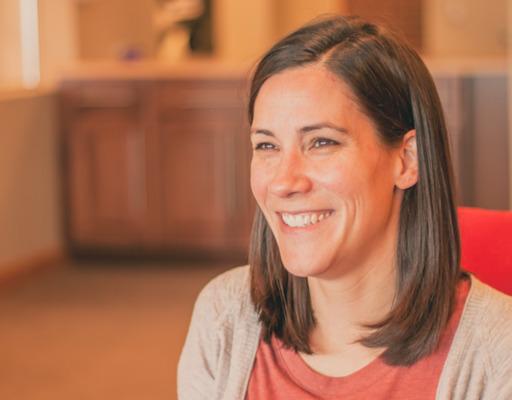 Betsy Giegling
Director – Lower Children's Ministry, Ones Church, Women's Ministry

Studied Dietetics at Central Michigan University

Betsy has been a volunteer at Grace since 2001. Following eight years on the Hospitality team, she now serves families in Ones Church. Betsy enjoys teaching very simple lessons and praying over Grace's one-year-olds.
When she has a moment alone, you'll find Betsy reading, although her favorite activity is getting outside to log some miles with her favorite running partner, her husband Ryan.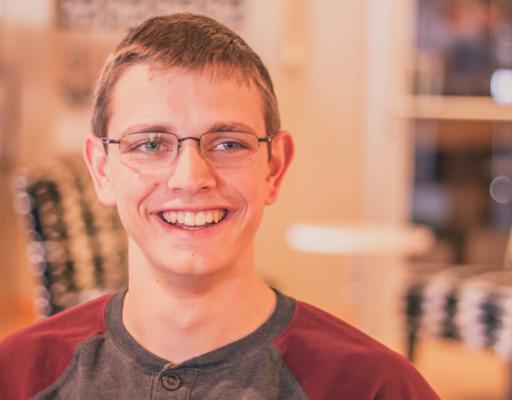 Ben Krogman
The Koefoed Kitchen at Twelve17, Production

Employed at Central Michigan University

Ben has never filled out his biography information. He likes to remain mysterious, which is probably why he serves on the 'behind the scenes' teams of Kitchen and Production ministries… but trust us, Ben's really awesome.