Grace Church was planted by a small group of Jesus-followers under the leadership of senior pastor Barry Flanders and associate pastor Scott Koefoed in 1998. By following the example of Jesus, the church encouraged its attenders to be actively engaged and empowered by God to do the work of the local church.  20 years in Barry would say, "'The truth is that we had very little idea of what we were getting into. We mainly had an idea, a sense, that church should be both ordinary and extraordinary, predictable and unpredictable, simple and complex… all at the same time.  Ultimately, though, it was Jesus own words that captivated us: 'I will build My church and gates of hell shall not prevail against it!'"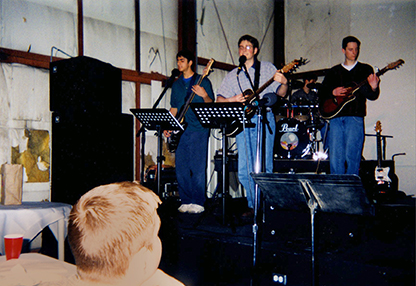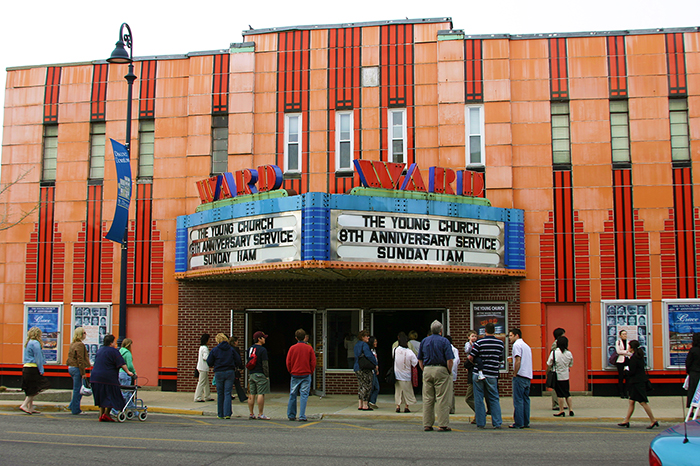 The church began meeting in local airport hanger, the use of which was donated by a good friend of our ministry and long term CMU Biology professor, Dr. Robert Bailey.  While we continued using the hangar for our midweek services and office space, we began renting the historic Ward Theatre in 1999 for our Sunday morning worship services.  By God's grace, the church continued to grow in size and maturity and the Ward was eventually 'sold' to our church for $100 by its owner John Loeks!  On April 30, 2006, the church changed its name from 'Young Church' to 'Grace Church' in order reflect the new things God was teaching and to re-orient the church's self-perception. The need for additional space became evident as more young families and children were welcomed into the fold.
In 2009, the church moved again to its current home, the former Embers Restaurant. It has been a joy (and a lot of hard work!) to create multi-purpose spaces out of old places for our expanding Children's Ministry, Worship Ministry, and a myriad of other ministries. With the move to a larger location, the church slowly expanded our hospitality ministry, Twelve17 Coffee Roasters which is primarily an in-reach ministry to our Grace Church family.
We've put out a 'Welcome' sign in the window to communicate that all of our ministries are available to those in need… whether that's finding a new place to worship, a ministry for their children, teens, college students, or maybe just a quiet space to reflect or study. Our desire is that everyone who steps into the church building would feel welcomed and encouraged in their own journey with (or toward). We offer all of our ministries freely in Jesus' Name.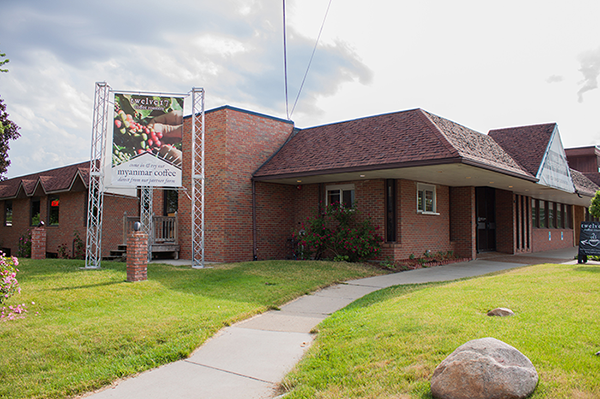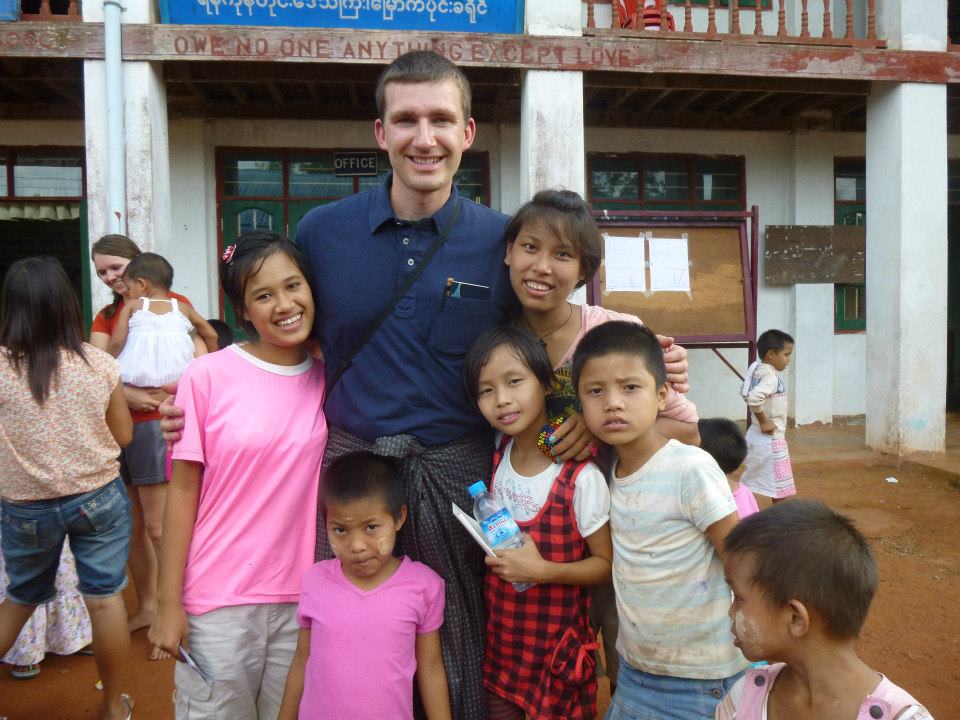 Following an initial trip to Myanmar with Calvary Church of State College, PA in 2011, Grace Church sent several teams to Myanmar for extended stays to both learn the Burmese language and culture, and to pursue a sustainable way to serve in the country. As the Lord continues to lead, Grace is committed to establishing communities of faith in central Myanmar.
Teams sent to Myanmar have had the privilege of expressing Grace Church's love in very practical ways to the most needy people of Myanmar. Ministry at a centrally-located orphanage has included creative children's programs, chapel services, English language training, and Bible teachings designed teach the kids in a way they can understand.
We have also been able to assist the orphanage with a variety of financial needs over the years thanks to the faithful service of Grace Church's Twelve17 Coffee ministry and generosity of many in our community.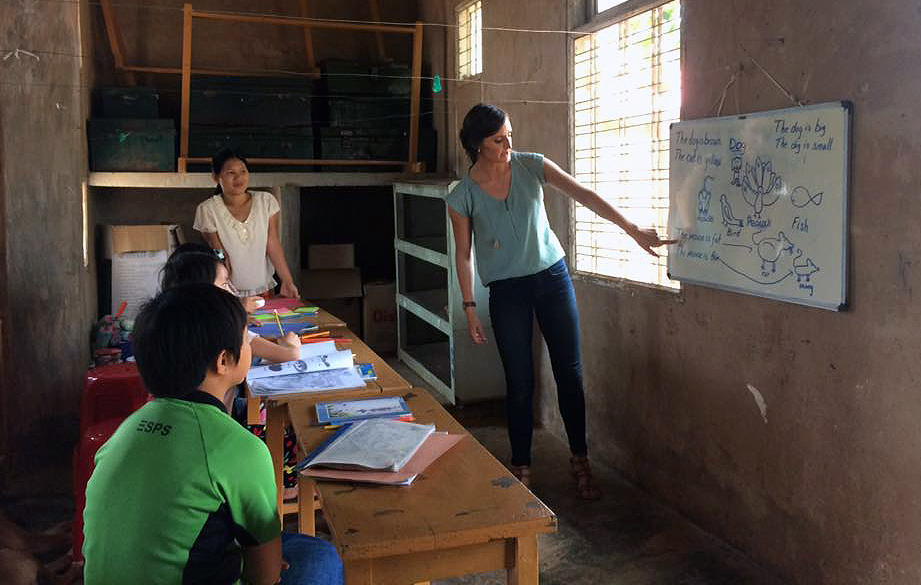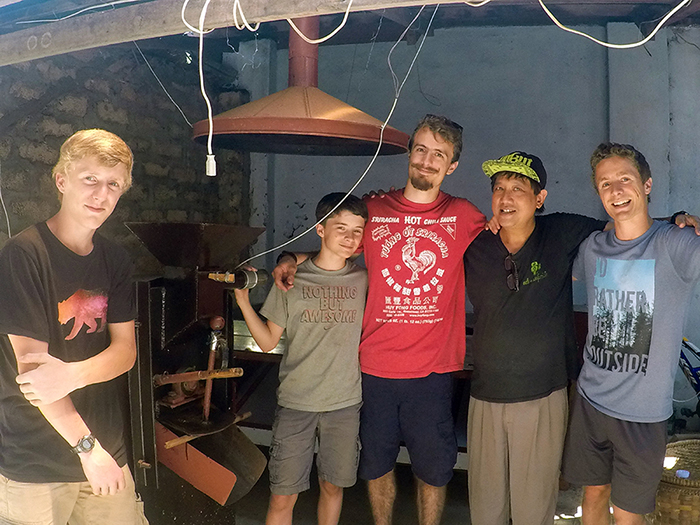 Grace Church's commitment to a longer-term presence in Myanmar will allow us to assist and establish vibrant communities of faith in this precious land. It is our desire that additional families and individuals will be sent to further the pioneering efforts of the Flanders family. Our hope is to secure a permanent location for Twelve17 Coffee Roasters in Myanmar and receive and train both Myanmar nationals and ex-pats visiting short-term.
Twenty-THREE Years of Grace
This past Spring, we celebrated our 23rd anniversary as a church. We are in the final stages of renovations to our Mission St. location, and we're excited about all that God has in store in the season ahead. We are growing in our understanding of the Holy Spirit's work in our lives. We look forward to reaching out in new ways in central Michigan and central Myanmar and sharing the love and forgiveness of Jesus Christ. We'd love for you to join us!