By The "Appian Way" Roommates
We have been so blessed by the services we've had through Zoom and through Vimeo these last two months. Though having church and prayer meetings from home is not at all the same, we have found some unexpected blessings at our house as we've engaged together in this way!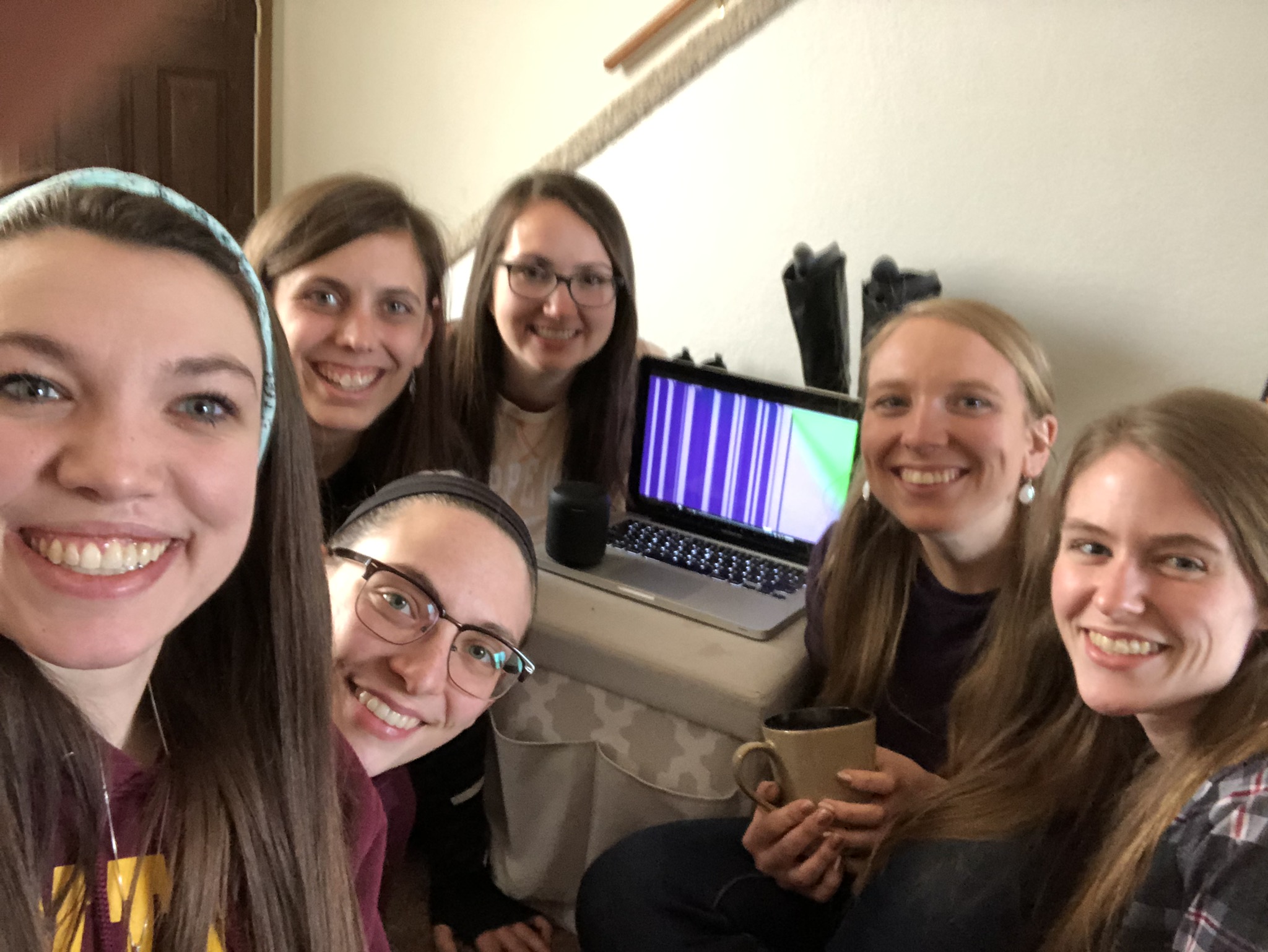 On Sunday mornings, it has been so sweet to sing and worship together in our living room. We have never been able to worship with our household each week like this, to hear each other sing, to pray together, and to enter in together. We have sensed God's presence with us in a real way almost every Sunday, and it has been strengthening to even feel the wind blow through our house as we worship together. It has been awesome to sing out to the Lord for all of our neighbors and passers-by to hear (I'm sure they've loved it too). In a tangible way, we have been able to 'bring church home' to our little apartment complex.
For our daily (very early) prayer meetings, it has been incredible to attend these gatherings together in our household. Several mornings, just after the prayer meeting ends, we have been able to take a few moments together to pray together in our house and talk a little more candidly about what God was laying on our hearts at the prayer meeting. These gatherings in our home have truly strengthened and sharpened us in a new and different way.
It has made all the difference to have the Zoom room open and the Vimeo chat up so that we can interact with you all. We are really missing our Grace Church family, and it has been so encouraging to have just a few moments to catch up with each of you (or at least to see you and know that you're all still doing well). 
A special note to our "livestream team", to the sound/graphics/lights/camera-runners, the video mixers, the break-out-room-organizers, the Zoom-sound-fixers, LED-screen-movers, the airpot-makers, the worship team, the morning prayer meeting teachers, and the noon prayer meeting teachers: Thank you! Thank you for serving us. I know this has cost many of you some very early, early mornings for a lot of days in a row. (Is it Day 60 yet?!) For others, it has cost some later nights and sacrifices of time and heart that sometimes feel so hard to give. Thank you for sticking it out. Thank you for pressing in to figure out the things that make the sound/video quality so much better. Thank you for serving us. 
We represent just one household of just a few people in our church body, but we can say unequivocally that these gatherings have made a difference! They have been some of the most essential, crucial services we've received. They have strengthened our faith and our resolve to keep walking with God, even when we have the "quarantine blues". We have needed the leadership, the vision, and the encouragement from our church family. 
 We are grateful!
 –The Girls at Appian Way