Weekend services are posted online every Sunday.
Services are also broadcast on Sundays at 10:00am on channel 48 on CMU's campus and channel 191 to the rest of the city. You can also catch the rebroadcast 7 days a week at 11:00pm.
Jesus changes lives.
Read or watch these stories to see how lives have been transformed through the love of Jesus.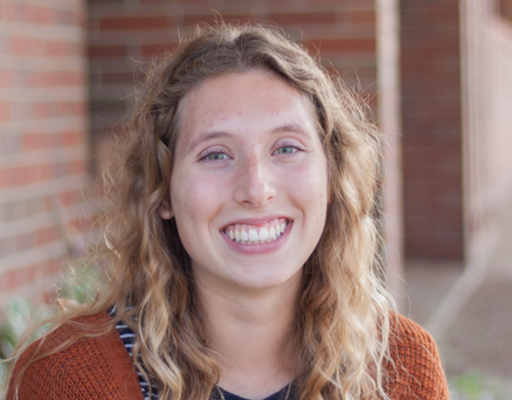 Major: Outdoor Recreation
Ministry: Twelve17 Coffee Roasters, Kidz Church
Read Sami's Story
For the majority of my life I was a "Christian". I believed that God was real and that he sent his Son to die on the cross for my sins. I knew I was a sinner, but relied mainly on good deeds and a kind personality. I was a good person, but looking back I realized I lacked a genuine faith.
I remember seeking to know God, but it was more of an image thing in middle school and high school to be the "good Christian girl". I didn't genuinely seek to know Him until after a missions trip to Guatemala the summer before I started college.
My faith did not actually become my own until I came under the Word and the teachings, and the discipleship of the people at Grace. The first few months I was struggling in the battle with earthly desires and my desire to know God. I tried having the "best of both worlds", but was later convicted of the great depth of my sin. It was devastating seeing those selfish, evil qualities in me, and how big they were in my life.
Through prayer, reading the Word, and seeking council from my church family I am working on those things, replacing them with God's love and His teachings. As I feel that I am finally getting past something, God shows me another area where that is still present. I am still having a hard time seeing these things in me and not getting discouraged. But I am starting see that he is showing me the ways of my heart because he loves me. Because he wants me to draw near to Him. I cannot express the joy that has filled me since I have come to know God. To know that He loves me, no matter how unworthy I am, He still chooses to love me. I am reminded of that everyday as I talk with Him and read His Word.
Employment: ​​​​​​​​​​​Multi-Media Web Developer at Central Michigan University
Ministry: Video Production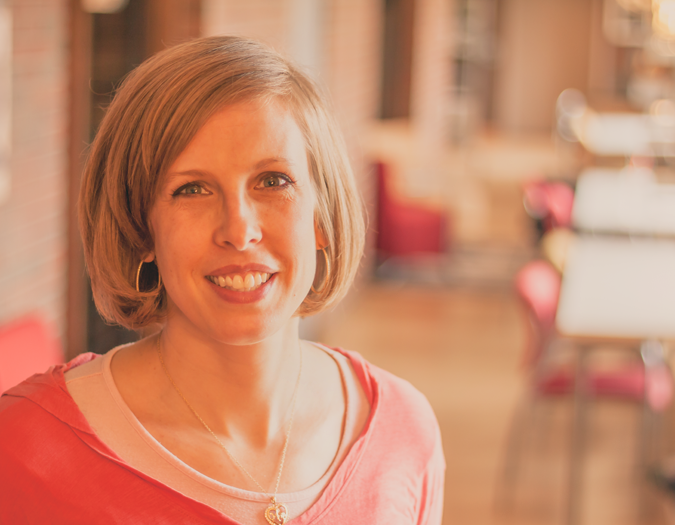 Employment: Stay at home mom
Ministry: Children's Ministry (Totz Church)
Read Heather's Story
I grew up going to church, but when I got into high school and college I really walked away from God in many ways. In my junior year at CMU I knew I needed to find a church. I started going to Grace pretty regularly for about two years before having the courage to talk to anyone. One day I had a crisis in my relationship with my boyfriend at the time. It ended up being a huge turning point for me. At that time I decided I was tired of living my own way, and I decided to begin to obey the teaching of the Bible for the first time in a long long time. Since then God has blessed me immensely. I am now very committed follower of Christ and He has blessed me in more ways than I can imagine. I'm still continuing to grow. It has been about 19 years since I first started coming to Grace. It is truly my home.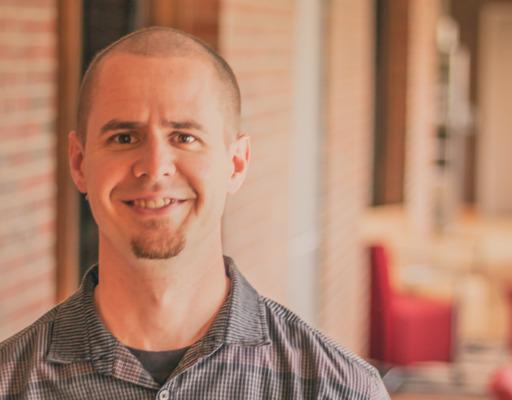 Degree: BFA Theatre Design/Technology
Employment: Performance Hall Manager, CMU's School of Music
Ministry: Children's Ministry (Kidz Church)
Read Dan's Story
I grew up in a Christian home and have always believed that God was God, was in control and that Jesus was the Savior of the world. That being said, I don't believe that I actually received the Spirit of God until later in life. I didn't truly have a sense of my need to be forgiven until I went on a wayward period in college. Having lived the prodigal life, I was brought to a place where I believed, not just knew in my head, that I was a sinner that could do nothing to rectify my situation. I knew that I needed Christ to forgive me and change me and I repented and asked him to move powerfully in my life…and he did! By God's grace I am a different person with different desires. I am far from perfect but I regularly see God's shepherding hand in my life and it reminds me of his love and confirms to me that I am his child. I love 
Grace
's commitment to the Scriptures and to following them as a road-map for how to "do" church, love one another, love God, and reach out to others.