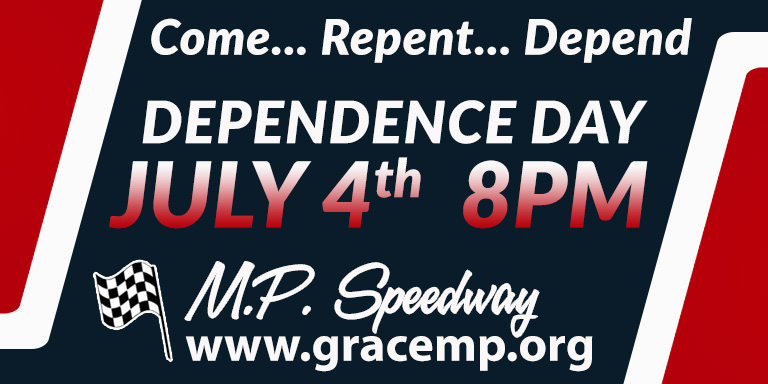 Dependence Day | July 4th
Please join us at Mt. Pleasant Speedway on Saturday, July 4th for tailgating at 7 PM and our live event at 8 PM including teaching, worship, and prayer. As we celebrate our freedom as a nation, we are coming together to give thanks for the freedom we have through Jesus Christ and declare our dependence on God.
Seating for the event will be in the Speedway's main grand stands with designated space for each person/family to sit in order to ensure ample social distance. Participants are also encouraged to wear masks for everyone's safety. We hope you will join us!