Switchfoot Bro-Am Live Stream
The Switchfoot Bro-Am is an annual event that happens every summer in San Diego, California. This year they've moved the event online. Join us at Mt. Pleasant Speedway for an outdoor drive-in live stream! The show begins at 8:00 PM EST on Saturday, June 27th. Gates open at 7:30 PM. Switchfoot will be one of five bands playing that night, along with Needtobreathe, Judah Akers (of Judah and the Lion), Colony House & The New Respects.
Tickets are $11/vehicle and you can pay when reserving your tickets. Each vehicle will have a designated space for attendees to sit in lawn chairs or on a blanket. The live stream will be shown on an LED screen with a sound system for those who choose to sit outside, but you can also tune in on your car radio. It's going to be a beautiful night with some great music…please join us!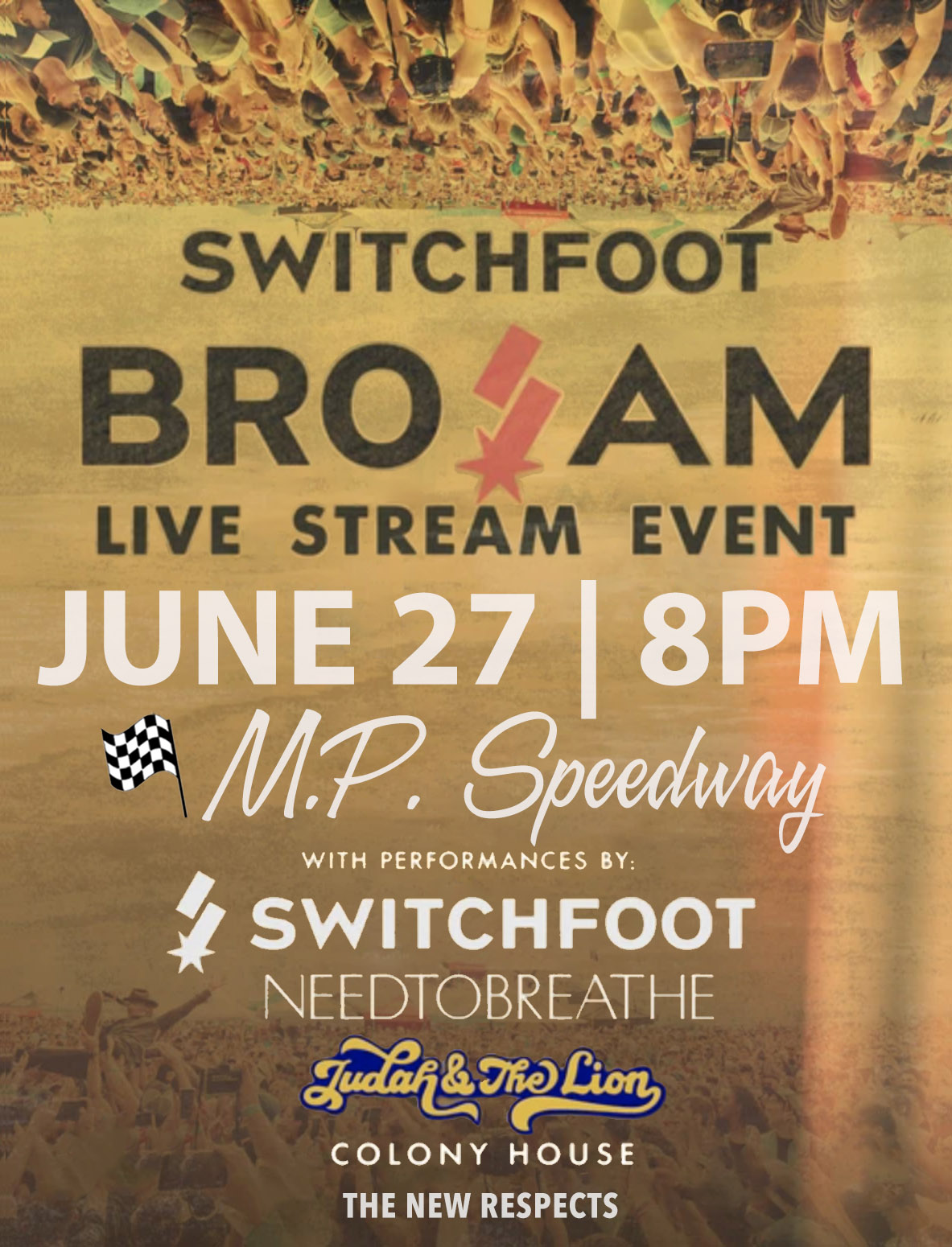 Back at the Speedway NEXT Saturday, July 4th!
Join us again next Saturday, July 4th at Mt. Pleasant Speedway for our live Dependence Day event. There will a time of teaching, prayer, and live music. Come….repent…depend!