sunday, june 10 | 7pm
downtown at the Ward Theatre
Grace Church is excited to host Harvest America- a free nationwide simulcast event featuring top Christian musicians and a clear gospel presentation from pastor Greg Laurie.
Invite your friends and relatives to comfortably come and hear a clear and precise presentation of the gospel, respond to its message, and be given direction and materials to assist in their new faith.
FEATURING
SWITCHFOOT   CHRIS TOMLIN   CROWDER
PHIL WICKHAM   KB   TRIP LEE   TEDASHII
A standard event runs something like this: Worship begins with a "house band," which plays contemporary worship for all ages, followed by music from popular guest musicians. Then Pastor Greg Laurie gives a clear and relevant evangelistic message from the Bible. Pastor Greg will invite those who would like to receive Christ as Lord and Savior to get out of their seats and stand in front of the screen/stage. After a brief explanation, he will pray with those who have come forward to receive Christ.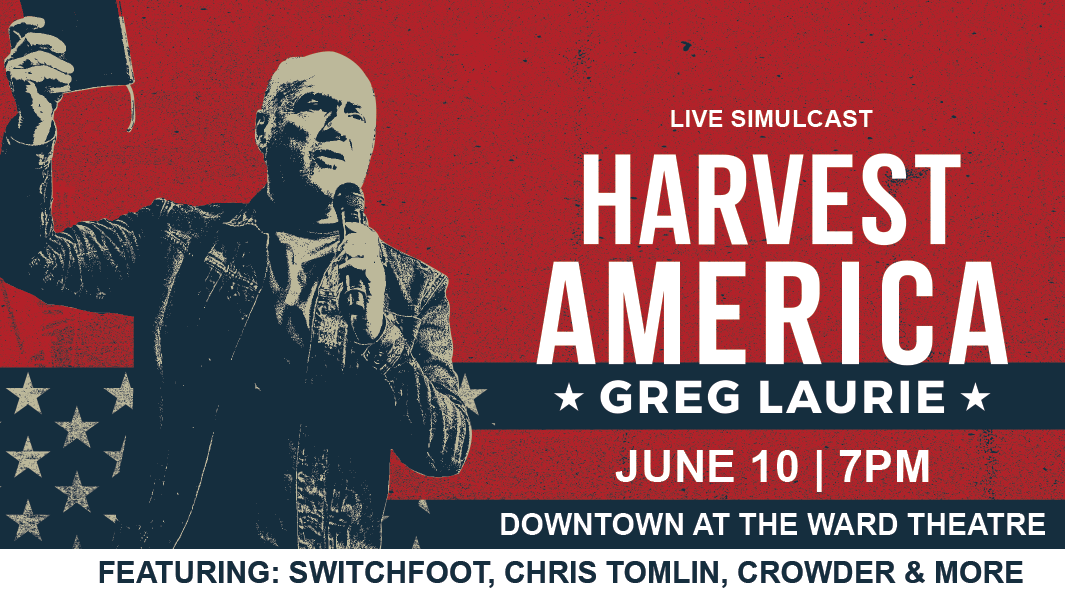 Download the invitation to forward it to a friend or share these images and videos on social media!